Offshore Global Delivery Center
When you are looking to setup dedicated teams across competencies in technology or technology driven processes in India, Neobric can help setup such teams to support your business goals.
Major use cases for enabling an offshore GDC model are :
Legacy Application / Platform support teams.
Product Development & Maintenance teams.
Application Support & Maintenance teams.
Remote Infrastructure Management teams.
Business Process Support teams.
We setup and manage your offshore GDC teams. Since 2003, our leadership has the experience of setting up and transitioning over half a dozen dedicated technology and process teams for Fortune 500 companies to small and medium businesses. Offshore GDC's setup by us have saved businesses over 40% in costs, when compared to completely outsourced models.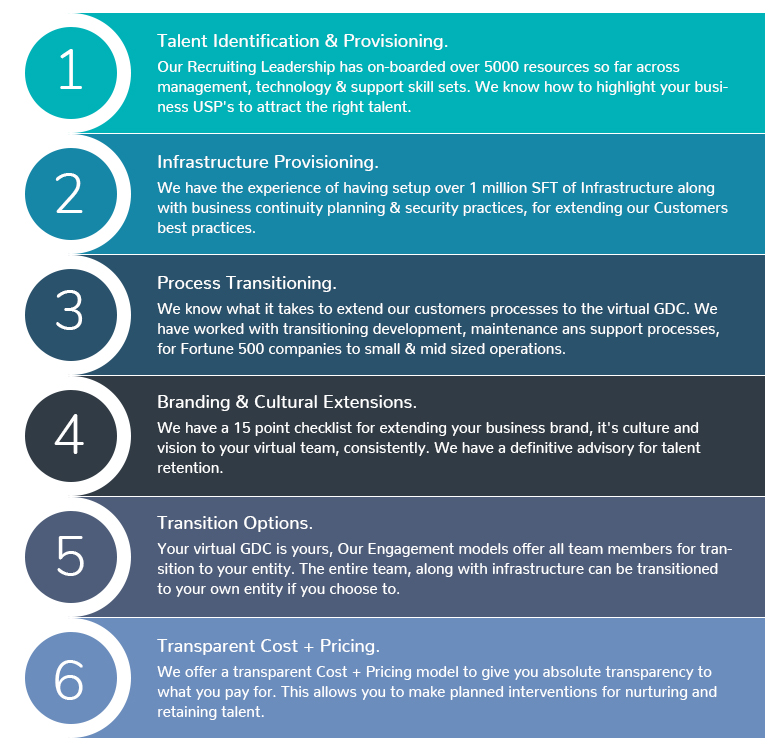 To learn more about our success stories, and how we can support your offshore GDC needs, write to marketing@neobric.com