How we do it
We seek, interpret and understand your product development considerations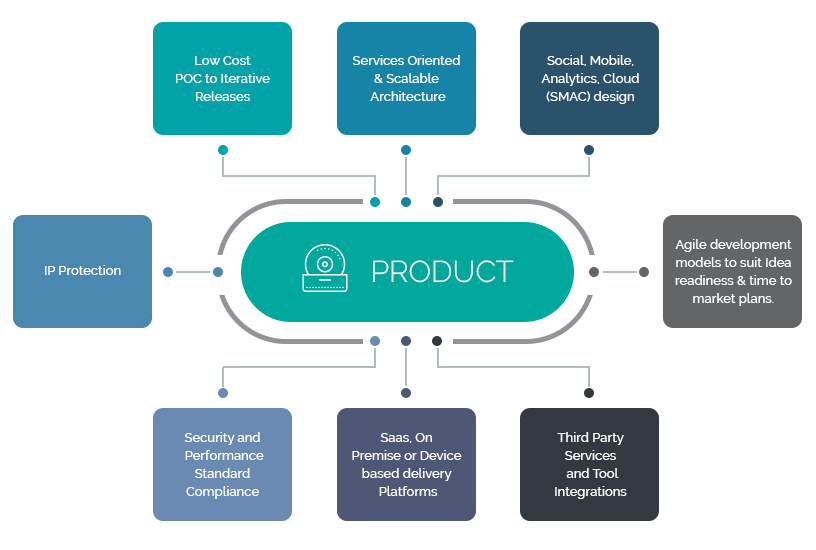 We offer Smart Engagement options to suit your business needs and budgets
| Engagement Options | When... | When... |
| --- | --- | --- |
| Low Cost POC | POC for Core functionality needs to be validated, in a very short timeframe. POC delivered in a 1 to 2 week sprint. | Idea, user experience & technology validation |
| Fixed Budget | Validated Ideas & usability wireframes are converted to a product using Agile Scrum | Meeting time to market product objectives, without budget overruns. Product upgrade development. |
| Virtual Team | Idea Core needs consistent design and usability validations, while clarified features are released as working software. This is delivered using Agile Kanban or XP with Continuous Integration environments. | Rapid conversion of Ideas to working software. Product management and test market feedback needs to be incorporated into the development schedules seamlessly. |
| Project Turnaround | A POC sprint of 1 to 3 weeks to validate technology and usability design, followed by a Scrum based model to deliver in a fixed budget. | Product development projects which have failed earlier due to lack of insights, engineering or process maturity. |
Scoping the deliverables as a subset of options, to meet your budget and timeline needs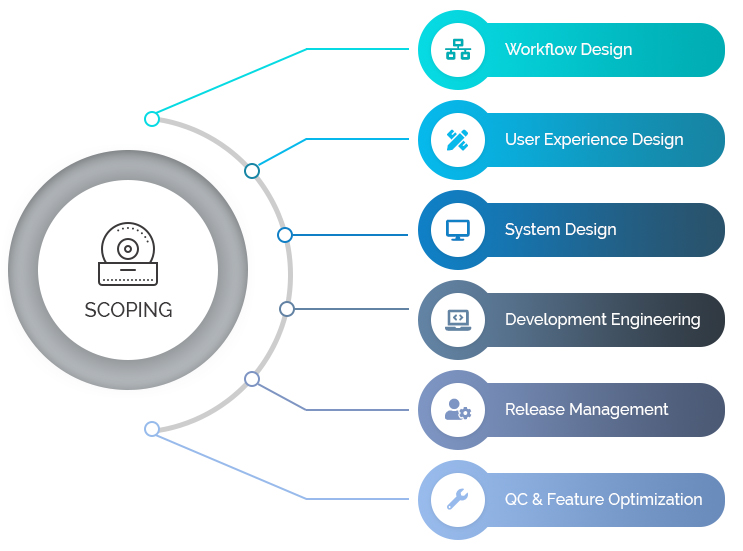 Agile Delivery

Why use Neobric for your product development ?
Experience : Product Development experience since 2007. Over 200 K Hours of Software Product Development experience. People and talent are the core differentiators. Delivery leadership constantly mentors the team to blend with your product vision seamlessly.
Usability Experience : Over 1 Mn+ Users have subscribed to the products built for Services Oriented & Omni Channel Experiences.
Process Maturity : Neobric promises a collaborative mindset with Agile based methods, and standardized project artefacts for providing transparency during delivery.
Case Studies : Neobric worked with both small sized product development needs and enterprise product development . 60 + customers served to date across consumer and business use cases.
Capabilities : Gain from neobric's insights with Social Media, Mobile, Analytics and Cloud based orchestration for products.
Pricing : Smart engagement models and offshore based development keep a lid on your budgets. Leaves you with more for marketing and sales.
For Case Studies, Additional information on Process, or Pricing contact: marketing@neobric.com